Substance Meets Style at Fashion Sustainability Conference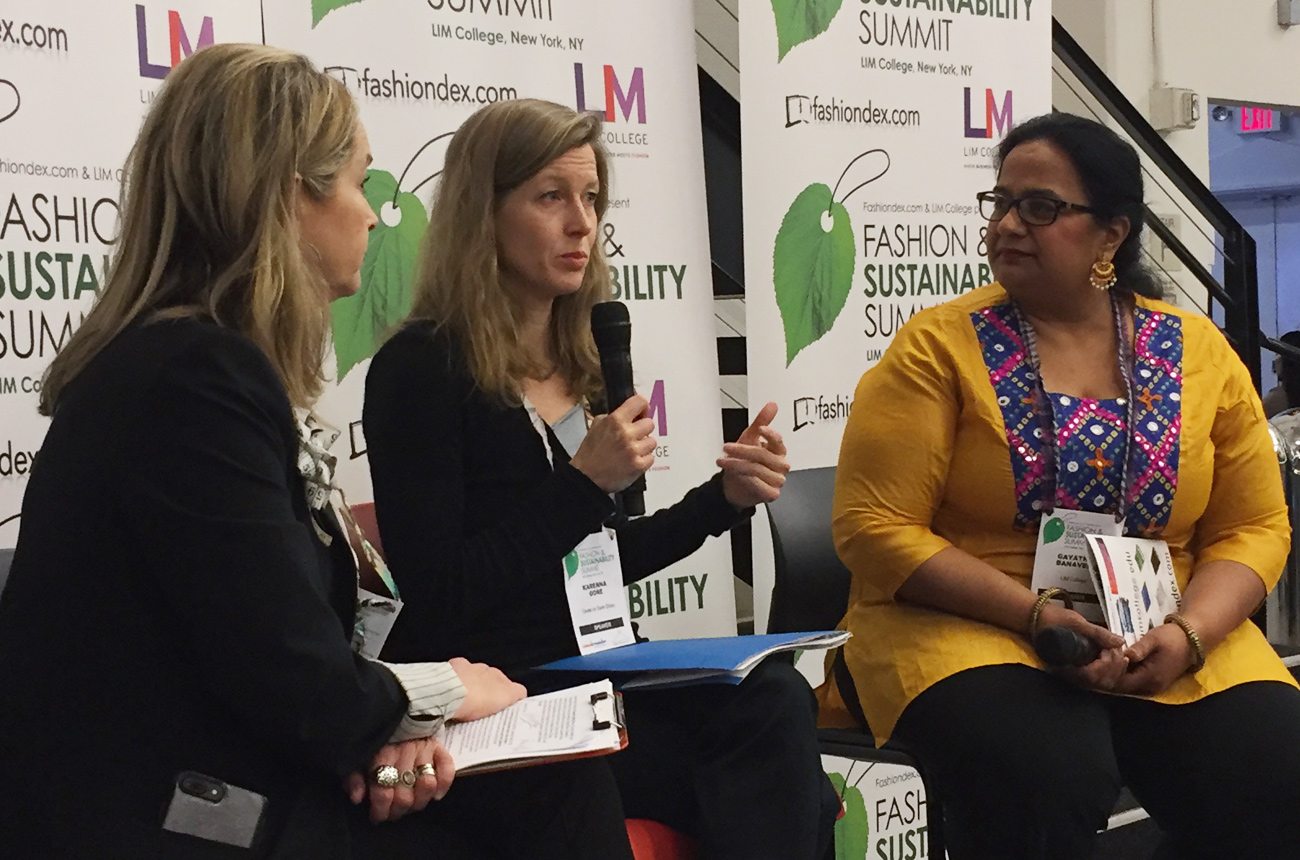 How designers, manufacturers, and retailers can reduce their eco-impact while growing their business was the theme of a recent Fashion & Sustainability Summit held in New York City. The one-day conference, hosted by Fashiondex and LIM College, drew an enthusiastic crowd interested in steering the industry forward responsibly based on the premise that a sustainable business model can be both ethical and profitable.  
The Summit agenda explored ways for companies to boost eco practices by delving into diverse areas ranging from fabric design and post-textile management to shipping.
"We believe, as future leaders of fashion businesses, that our students must enter their careers with a mindset towards sustainability," said Elizabeth S. Marcuse, LIM College president. "This conference provides an important forum for fashion companies to learn how to advance their practices around the issue of sustainability in the here and now."  
LIM College is a member of the Sustainable Apparel Coalition (SAC) and will launch a new Sustainability minor this year.