The Show Itself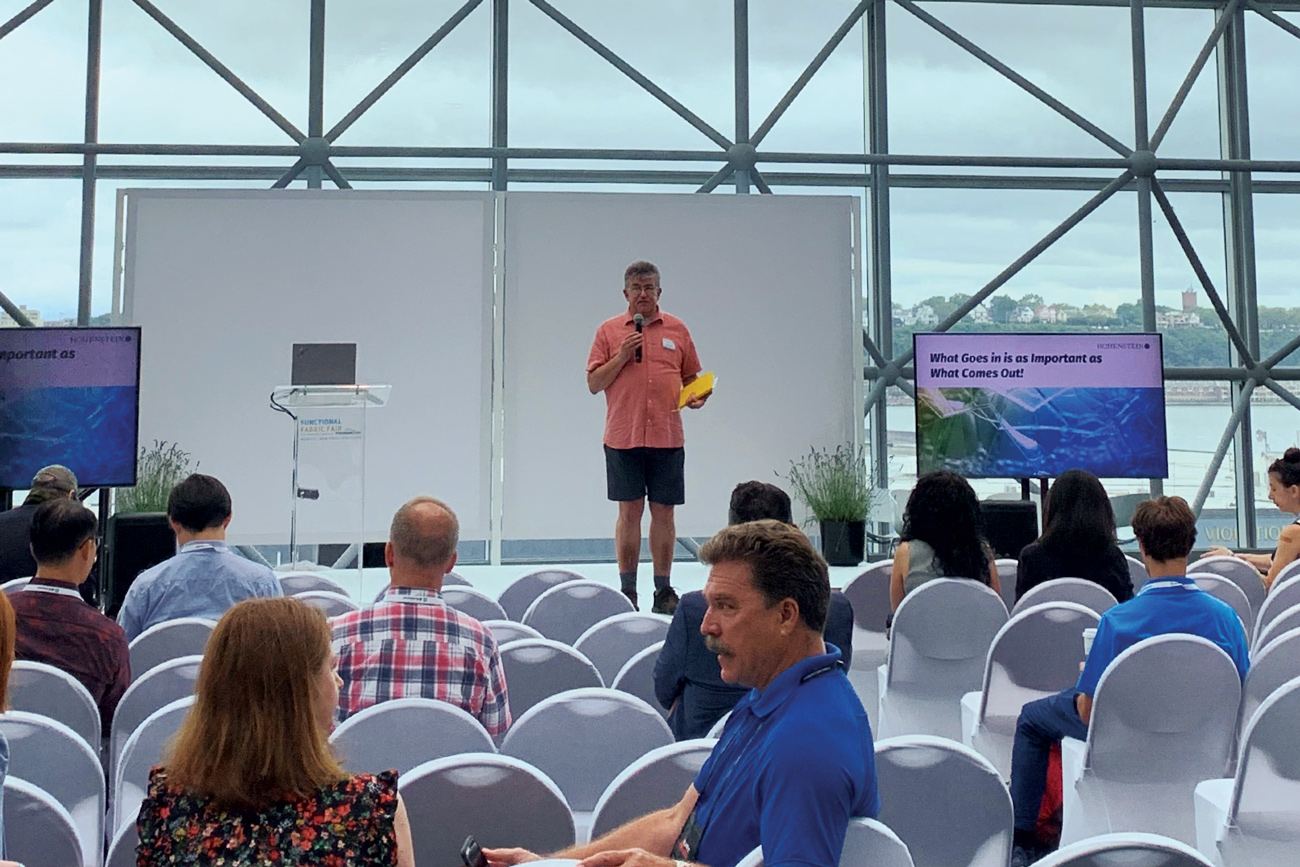 This was the second go'round for the Functional Fabric Fair NY and the event has established its presence in a New York minute. According to show organizers Reed Exhibitions, the number of exhibitors doubled from last year, and over 1000 attendees came through the door — just on Day One of the Show — surpassing last year's two day total. The appeal, noted repeatedly by vendors and guests alike, is simple: quality over quantity. In today's busy, busy world, people are looking for efficiency and convenience, and that trend now extends to trade shows. We may be experiencing the end of an era of the mega trade event — in the active/outdoor textile community in particular — and in general.
The NY edition of the Functional Fabric Fair also aligns with another strong trend in the market: the crossover of performance with lifestyle. Walking the aisles earlier this week were, for example, execs from Under Armour, Brooks running, and The North Face, along with individuals from Lily Pulitzer, Macy's, SoulCycle and Banana Republic.

An added element of this show is the venue — a beautiful space, filled with natural light, located upstairs in the Javitz Center overlooking the Hudson River. When it comes to previewing textiles, light matters!

Next up is the debut of Functional Fabric Fair, Portland, OR this October 22-23, 2019.