Talking Points & Trends to Watch
Did one remarkable product emerge at Performance Days? No. Did something other than product stand out as game changing? Yes!  Panelists debated, audience members questioned speakers' research, and executives gave no-nonsense company reports on ways to improve sustainable status. Unlike many trade fairs, where it feels presenters are preaching to the choir, and often speakers veer into the realm of a corporate info-mercial, Performance Days offered straight talk, on a sophisticated topics. It was refreshing commentary.

For instance, during a panel discussion on Designing for Recycling, where execs exchanged views (pros and cons) of monomaterials, and an audience member remarked that it sounded like we are headed back to the old days of functionality based on a three layer clothing system — cotton baselayer, wool midlayer, synthetic shell — panelist Anne Prahl suggested that perhaps sustainability is leading us into an era of "un-innovating." That circularity and a focus on monomaterial garment making is not innovative. There was a collective gasp! Yet Prahl's provocative statement invites further conversation on the future of sustainable design.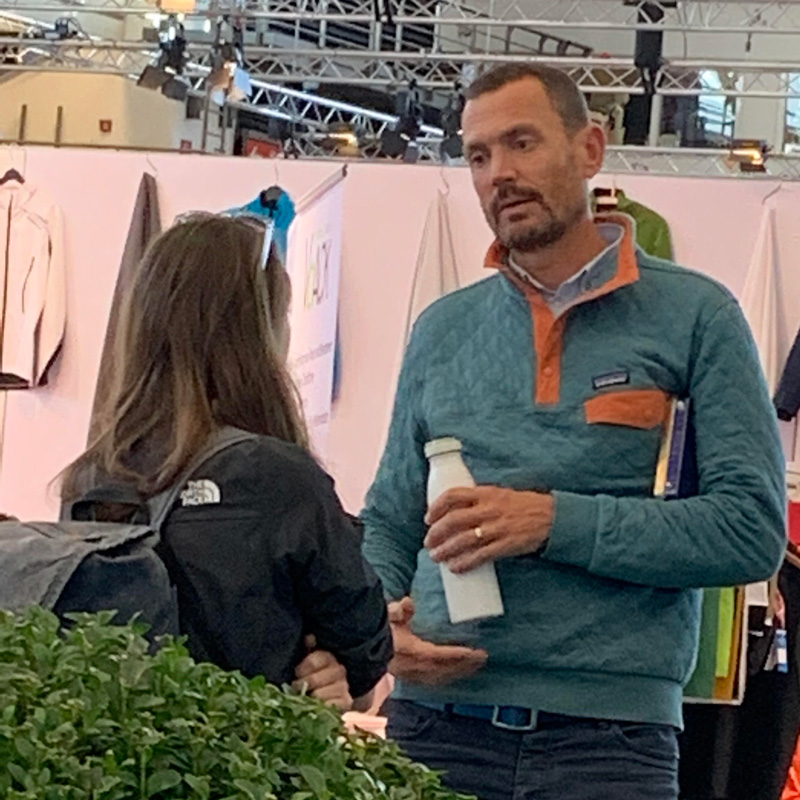 A Q&A session between sportswear design professor Charles Ross and Patagonia's Nick Allen raised questions about traceability. The session, appropriately named "Greenwashing: The Elephant in the Room," gave attendees a deeper understanding of how standards are established and credibility of claims. Allen, a traceability and animal welfare senior manager, was asked about key trends in his line of work. He mentioned traceability via physical tracers and science based (DNA) tracers, in addition to keeping on eye on Blockchain technology.

However, during the panel discussion that directly followed Allen's interview, when the topic of tracing product origin was introduced, Sympatex' Rudiger Fox quipped, "traceability is nuts; Blockchain is not the answer." Fox believes, rather, that "we need to rebuild industry trust and open up transparency."

I think we can all agree, however, that having open dialogue and sharing different perspectives on a variety of eco issues is vital to the health of sustainability going forward.