Outdoor Performance: Yesterday & Today & Always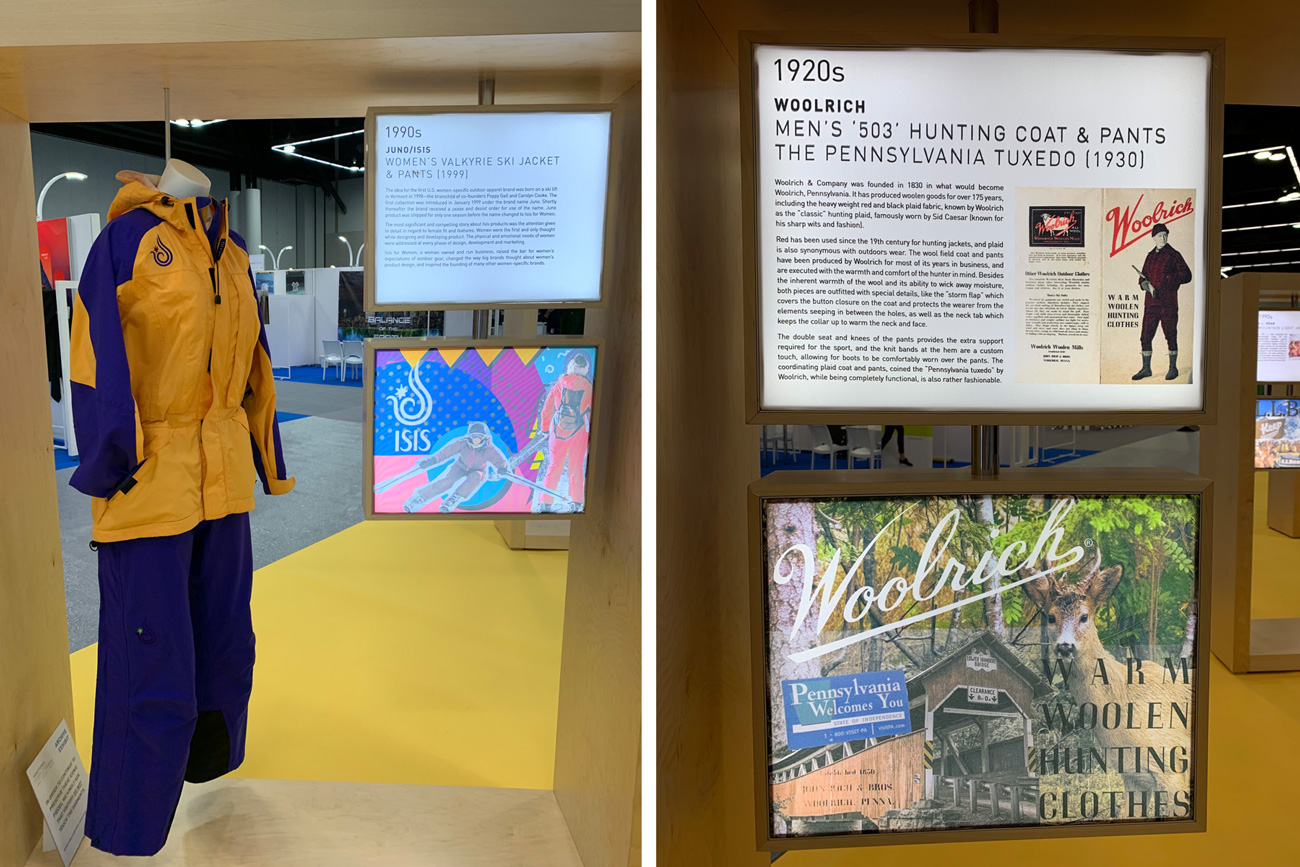 A retrospective of performance product was smartly exhibited down the main aisle of the show floor at the Functional Fabric Fair. The exhibit served as a reminder of how functional materials evolved and sparked a new era of outdoor wear. Garments from a dozen brands spanned the 1920's through the 90's. An outfit from the company Isis for Women impressed by leading the way with women's specific high-performance, good looking apparel 20 years ago.
Only a few aisles separated the Isis garments from a winning prototype women's garment from Utah State University student designer Makell Richins. Inspiration for her modern, fitted, stretch Climbing Overalls derived equally from contemporary fashion brands like Madewell and iconic outdoor outfitters such as Carhartt.
While trade show venues change, and market trends come and go, some elements of industry gatherings remain the same no matter what the circumstances nor how many years have past: Booth set up and break down! As closing time approached of Day 2 of the Functional Fabric Fair, badges came off, and execs packed up to hit the road home — or onto the next event on the trade show calendar.