The Season of Sustainability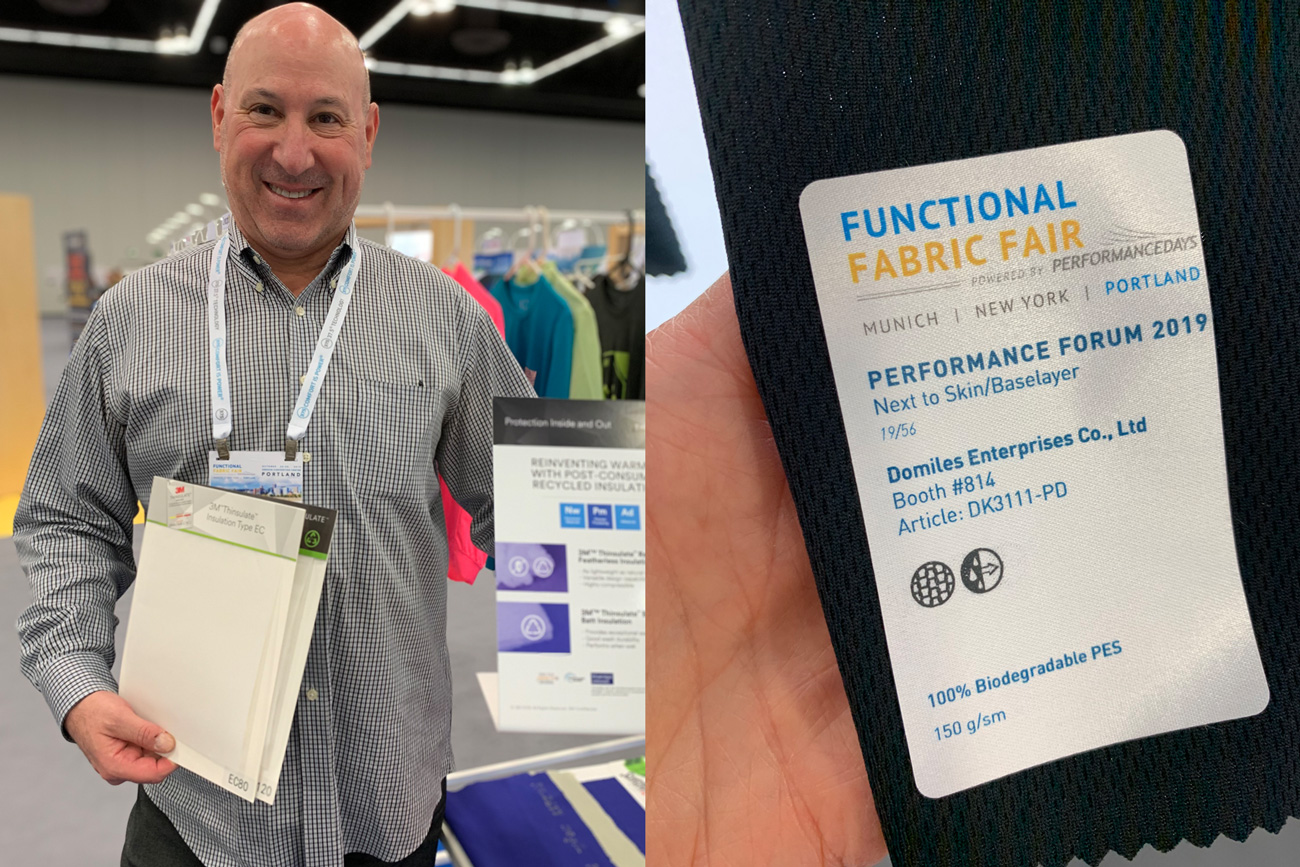 Interest in sustainability at the Functional Fabric Fair was evident by the standing room only crowd that attended a panel discussion on What's New, What's Next in sustainable innovation. Panelists spoke about the latest developments in biodegradable, recycled, and responsible production and design that are driving market direction and gaining consumer awareness.
Panelist Elizabeth LeMay, founder of Studio 317, a single-source solution apparel strategy, design, and product creation platform, talked about how sustainability should be integrated into makers' thinking from the start of the development process. "This includes how we should consider the design and creation solution as a circular activity, inclusive of how we source, design, manufacture, use, and possibly return and recycle the product," she said. "All this could be achieved through materials."
Panelists Christine Huber from Schoeller and Andreas Gurtler from Lenzing also addressed circularity, transparency and "end of life" material properties. Huber told the audience about the firm's new ProEarth collection comprised of bluesign approved fabrics with biodegradable polyester. The line was created to help offset the more than 16 million tons of textile waste produced in the U.S. alone each year.

Huber emphasized that the new collection is not only planet-friendly but also "a high-quality, luxurious product that consumers of all sorts will love to wear." To prove her point, Huber brought two jackets from the ProEarth line as a show & tell so the audience could see first hand how sustainability and style can go hand in hand.

Gurtler outlined new Lenzing advances including EcoVera branded fibers based on an ecoresponsible production process that generates up to 50 percent lower emissions and water impact compared to generic Viscose. He also highlighted Lenzing's Refibra brand fibers that are comprised of cotton scraps and wood. He noted that Refibra is the first cellulose fiber featuring recycled material on a commercial scale.

When a member of the audience asked for a "three-second definition of sustainability," panelist Charles Ross, professor of Performance Sportswear Design, stated, "To me, sustainability is longevity." He explained that products which inspire "emotional durability" are critical to creating garment longevity and in so doing take a load off landfills.