Textile Execs Weigh in on Companies' Call to Action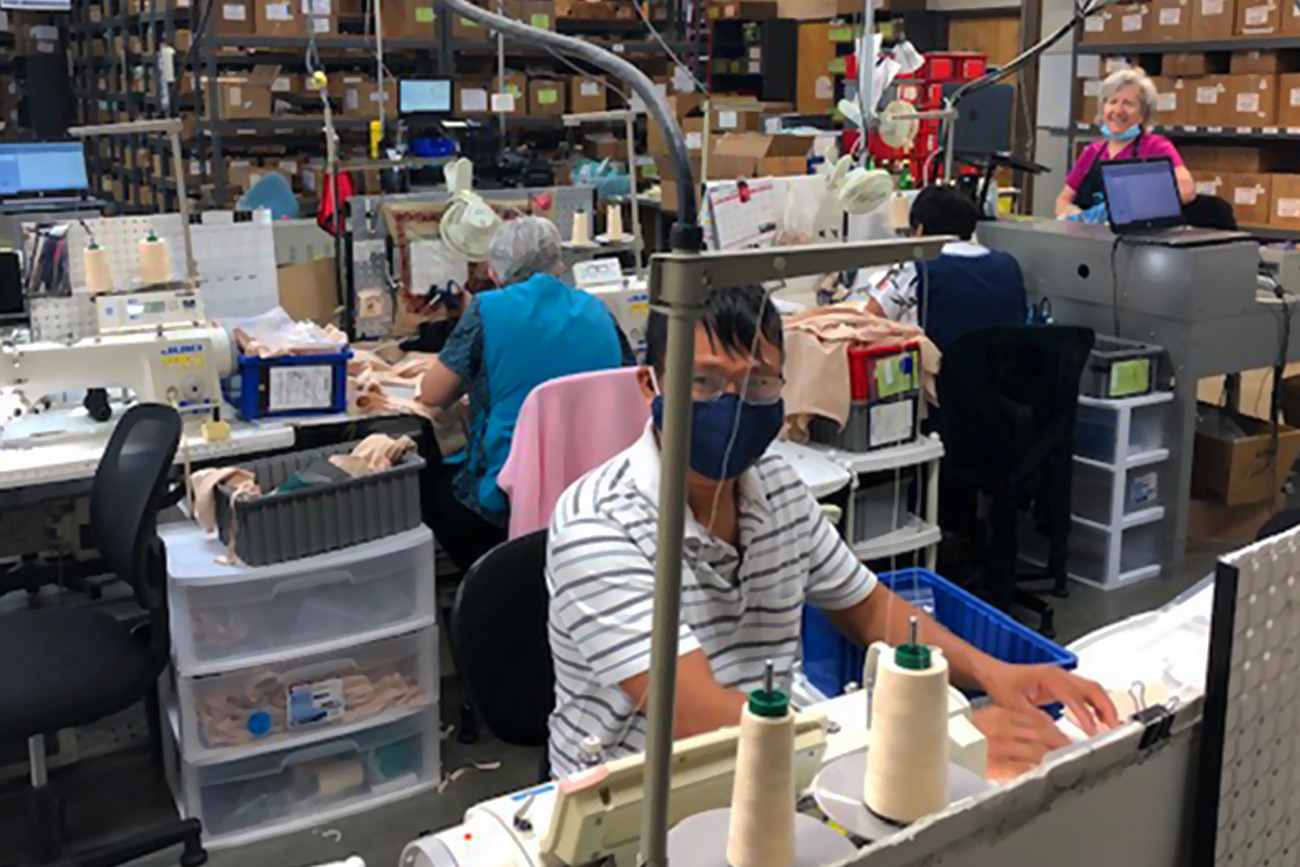 The National Council of Textile Organizations (NCTO) recently gathered comments from textile suppliers committed to helping stop the spread of coronavirus by manufacturing PPE products. Here's what some execs had to say:
"For our part, MMI has been focusing on raw materials for all 4 gown levels, both immediate inventory and future production orders, N95 and personal protection masks, face shiedls and any other PPE raw material," said Amy Bircher, president and found of MMI. "We successfully helped secure immediate raw materials for Cyry Precision. MMI is stocking a variety of widths of elastic for use in a variety of PPE applications – our plan is to create a robust stock option so that customers can ultimately pull product for immediate delivery."
"The Lycra Company is the only spandex producer in the U.S. and proud to produce and supply Lycra fiber, nylon and other quality fibers to our value chain customers during these unprecedented times," said Julien Born, president, apparel.  "We are encouraged by the quick action of many of our customers who have shifted production to produce masks and other protective devices. And with the inclusion of Lycra fiber, we hope to help our customers create a better wearer experience, so frontline workers can focus on what matters most – the health and wellness of our communities.
As Nilit production continues, it is filling customer orders for existing programs and providing additional Nylon 6.6 product to programs related to medical garments. "We have seen increased interest in products including our BodyFresh for PPE such as reusable protective gowns, washable masks and other protective apparel health care applications," said Sagee Aran, head of marketing, Nilit.
"With 40 years of experience in medical fabrics, Burlington is glad to offer its reusable woven products and technical expertise to those within and outside our industry who are stepping up to help produce lifesaving PPE," said Allen Smith, president Burlington, Safety Components & A&E — Americas. Reusable fabrics are critical in reducing the scarcity of PPE and increasing availability on the front lines. Throughout our Elevate portfolio of brands we are also offering support through the use of A&E technical threads and utilizing our network of contacts and expertise across Cone Denim and Safety Components."