Textile Firms Rate Outdoor Retailer Online Experience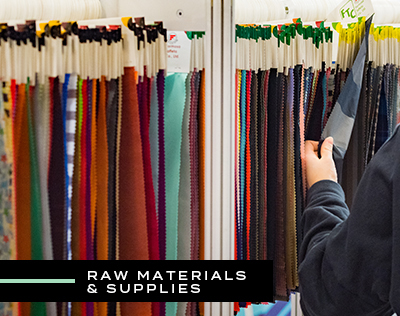 Keeping with the trend of trade shows evolving from trans-actual, order-writing affairs to networking gatherings, so it goes with today's virtual shows as textile execs we spoke to highlighted "connectivity" as a top takeaway of Outdoor Retailer Online.
Suppliers added that OR Online also proved valuable from a communications standpoint. Bright spots of the show experience included learning the ropes of digital storytelling and gaining a better understanding of how to navigate online platforms to enhance brand identity, according to suppliers who participated in the three-day virtual show that debuted mid-July.  
However, execs were quick to point out that on-screen doesn't replace in-person trade show experience.
"It's important for the industry to keep our annual efforts at connectivity," stated David Karstad, VP marketing & creative, Polartec. "I think that's probably the biggest benefit (at least from a supplier perspective); keeping connected and furthering the dialogue around some of the significant issues our industry faces."
Catherine Scott, Unifi's experiential marketing & strategic alliance manager, agreed. "It's important to still have an active presence in the market for anyone looking to connect with Unifi," said Scott, who likened the OR Online platform to a Facebook style page in that it was "nicely designed to connect with others at the Show" and allowed Unifi to visit other booths as well as engage with attendees.
OR Online offered exhibitors a variety of options such as "schedule a meeting,"  "live chat," and "live face to face," and brands received daily reports from organizers about show activity. OIA also provided training for exhibitors that included how-to's in linking Zoom accounts, posting videos and sharing contact information.  
"The greatest value is the learning and letting the industry know we're here, and will continue to be here and keep networking," commented Scott.  
Nora Stowell, fabrics division sales & marketing leader at W. L. Gore, noted that as OR Online was the company's first virtual trade show experience, "We wanted to better understand how to leverage all of the opportunities of a virtual trade show. If this format becomes an industry standard in the future, we want to ensure we are using this as an opportunity to connect with our customers and retail partners in a way that continues to support their needs."
Stowell, added, "In addition, we see strong value in having a portal where we can house content from the show for the next few weeks so that brands, retailers and others can access the materials at their convenience. This is not a resource readily available during or after a three day, in-person show."
Mike Simko, Hyosung's global marketing director-textiles, shared, "While digital trade shows will never take the place of live shows where we can network with people and touch and feel materials, they have given us the opportunity to improve our digital presentation capabilities to creatively connect with mills and brands during the pandemic. For instance, Outdoor Retailer Online reinforced our presence among existing and new outdoor brand partners, such as Osprey."
Across the board, execs have eyes on the future of trade shows, both digital and in-person meetings. Polartec's Karstad offered this perspective, "All shows are going through a 1.0 period of seeing what works and what doesn't. OR is no different from other shows in that way. We're going to get a lot of insight from this experience. That said, I'm already looking forward to the next 2.0 version. Its experience will be light years ahead of what's being done now. And for all the uncertainty, that's one thing we can count on — better and more digital experiences."
A total of 11 raw material and supplier brands participated in OR Online. Along with companies mentioned here, others included: Hemp Black; Brrr; Carvico; Everest; Intelligent Label Solutions (ILS); Singtex and Thermore.