Eco News: Awards and Initiatives
Unifi partners have helped recycle more than 19 billion plastic bottles.
Fashion Makes Change
A new industry-wide sustainability initiative that engages customers and brands around issues of environmental and social responsibility, with a particular focus on the education of women in the fashion supply chain, is slated to launch April 22 on the 50th anniversary of Earth Day. The consumer-facing element encourages consumers to round-up purchases at checkout to support people and the planet.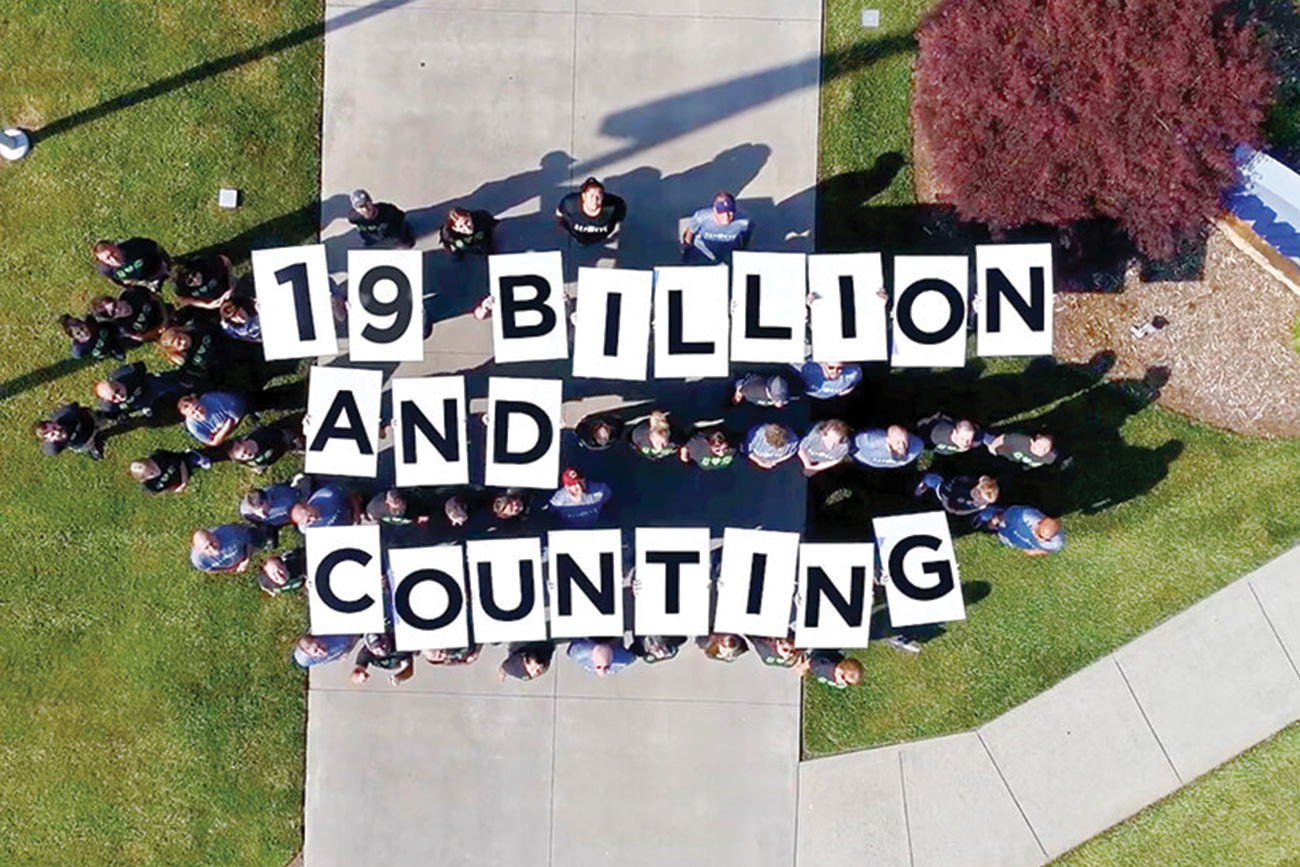 Unifi's Repreve Champions of Sustainability
"Working together, Unifi's brand, retailer and textile partners have helped us recycle more than 19 billion bottles," said Jay Hertwig, Unifi's SVP global sales & marketing. Highlights include H&M, which has recycled more than a half billion bottles, and Wal-Mart and Quiksilver reaching the quarter billion bottle milestone. In addition, Lovesac and Inditex, special category winners last year, both advanced to bottle-based awards. Champions included 26 brand and retail partners that each transformed 10 million or more recycled plastic bottles, and 42 textile partners that each transformed 50 million or more bottles, through the use of Repreve performance fibers. In addition to the 68 bottle-based awards, Unifi is also recognizing 11 special category award winners. A full list of award recipients is here: unifi.com/champions
Nilit's Total Product Sustainability (TPS) Program
Nilit has completed its conversion to cleaner energy from a new, on-site cogeneration power plant using natural gas at its main manufacturing facility that increases energy efficiency and cuts CO2 and other toxic gas emissions, providing more responsibly made fibers to the textile industry. "The move to more sustainable, greener energy at the heart of our manufacturing infrastructure accelerates this effort in a game-changing way," said Ilan Melamed, Nilit general manager. Other recent Nilit environmental initiatives include: an increase in capacity of its Sensil EcoCare recycled nylon product line; new product collaborations with leading sustainable apparel brands; and eco-focused R&D programs.