1. Force of Nature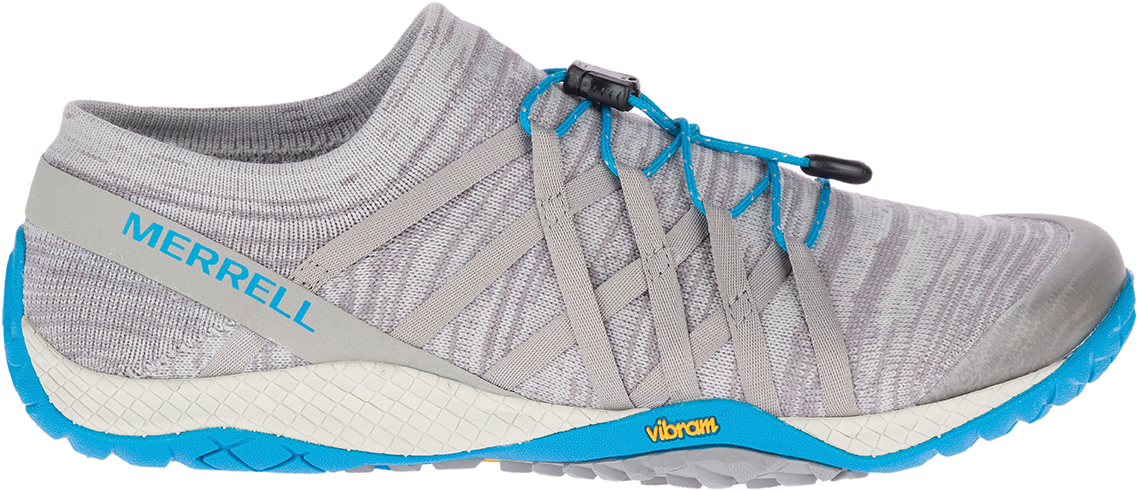 We're talking about wool, and Merino's ability to meet today's consumer desire for natural solutions that provide performance with a contemporary aesthetic. While dreamy lightweight base layer qualities remain on trend, the latest looks feature creative applications for wool in everything from footwear to outerwear and from linings to fill for insulation. Woolmark adds to this fervor with its launch of an innovation prize – in collaboration with adidas – focused on "Performance." This is a first for Woolmark, having long established a similar prestige award for "Fashion." Two quick highlights spotted at OR + SS: a good looking, athletic-styled Devold jacket that is 100% Merino with top-notch functionality using Optim technology for outdoor adventures, and stylish Erin Snow skiwear that elevates slim-fit, water-resist wool pants and wool-based technical parkas. Whether felted, fine denier or a chunky knit, wool is a force for the season ahead.
2. Label Turners
"Think before you buy" is the new mantra for purchasing, as shoppers become increasingly aware that the jacket they wear for mountain adventures has a direct impact on the future of that landscape. Brands are making a big push to level up  "conscious consumption" with labeling and graphics that put environmental advocacy front and center. Talk is transitioning from textile-esque lingo like PFC-Free and carbon zero to more relatable messaging; for instance the simple yet effective statement "buy responsible." Making eco-initiatives personal to consumers is one agenda; another is direct communication inside the industry. The Radical Transparency report released by Icebreaker just prior to the Show raised execs' eyebrows by naming names and calling out proprietary information regarding supply chain industry partners. However, like it or not, the outdoor community is learning that working together and sharing knowledge, particularly in the area of sustainability, promotes positive change.
3. Recycled, with a Capital R
The term "recycle" is the wedge brands are using to open the door to eco-responsible consumption. Ramping up educational efforts, and enthusiasm for recycling at every level of process and product, brands and suppliers alike are keen on "recycle" as the consumer-friendly word of choice to advance environmental awareness AND offer something new into the market. As such, for Fall '18 there is recycled wool (beautifully done by Nau); recycled down (Downlite doubles down with a recycled down/Repreve blend); recycled Gore-Tex (who knew?) shown in a face fabric on an elegant high-tech jacket by Mammut; and performance insulations from Polartec and PrimaLoft featuring post-consumer recycled fibers. Not to mention growing use of "GRS" (Global Recycle Standard) in everyday textile conversations. Unifi launched its Repreve Champions of Sustainability awards recipients; the inaugural program recognizes brand and textile partners that helped Unifi recycle 10 billion plastic bottles to date.
4. Textural Healing
High pile looks are just what the doctor ordered to soothe the soul in these uncertain times. Attendees got eyefuls of the latest take on comfy lightweight warmth slated for Fall '18 collections from Toad&Co, Helly Hansen, Topo, and the list goes on, and on. Call it Modern Sherpa or the textile version of last year's hoopla over hygge – the Danish concept of coziness – today's texture-rich fabrications are essentially a puffer in fleece form. Also ruling the day are qualities with raised grids, geometric patterns and ridges that add eye and hand appeal without bulk. The popularity of 3D knitting is influencing this trend, even if the technology isn't the construction. It's about textural interest to define a look and/or differentiate qualities within a collection. Even more forward looking: Japanese influence found in subtle texture with sophisticated patterning. Maloja for example, dedicates next season to "ALPAN," the crossover between Alpine and Japan.
5. The Show Itself
Two thumbs up for Denver's debut OR + Snow Show. The Convention Center buzzed with energy and execs reported busy appointment – factors that reflect a rejuvenated industry fair. Denver gets a high-five for its accommodations, restaurant scene and outdoor-friendly vibe. According to event organizers 11,000 retail buyers registered for the Show that featured 1,000 exhibiters. It felt like a BIG show; a vast range of softgoods and equipment was displayed on three large floors. The two trade groups – Outdoor Industry Association (OIA) and Snowsports Industries America (SIA) – did a good job integrating different memberships. As a result it seemed less like a combined show, and more like a new show. Now attention turns to a three show schedule planned going forward: a January Outdoor Retailer + Snow Show, a summer Outdoor Retailer and an Outdoor Retailer winter show in November. Textile execs will likely commit to exhibiting at Summer OR in July2018, but all bets are off after that.  For the moment, however, Denver not only did not disappoint, it delivered better than expected.
The Almost Top Ten List
Kurt Gray's comments and count down of Show highlights:
1: Treasure Hunt: The convention center served as an oversized corn maze to compliment the jigsaw street layout that exemplifies downtown. The Mile High City received favorable reviews and all that trudging through the Show aisles opened everyone's eyes to what a quality resource this will be in the future.

2: Black Diamond's hats: The company hit a PR home run with the recipe of trucker hats, logos and a manual heat press. The ball cap, be it curved bill or flat, is one of the tribal markings that unite the outdoor and ski cultures. BD scored by using that ubiquitous accessory, combined with some catchy art and a little social DIY time, to call-out a core group within the show.

3: Save the Duck: When sustainability excuses are left at the rendering plant's door you end up with a company that doesn't kill any animals at all. Give loose synthetic fill a chance; it has the aesthetics to work in little puffy jackets, it's durable and it's inexpensive.

4: Testosterone check: Half of the new participants at new climbing gyms are female. The show reflected this change with numerous giant images above the showscape of women climbing with determination and grit. Same attitude, new gender.

5: Alternate exhibits: Black Diamond's frozen jackets and The North Face's expedition garments squished between glass panes were good examples of clever ways to exhibit garments as either curiosity or artifact.

6: Herschel's booth: Clean, classic, impeccably merchandised. This is what it looks like when you sell styles by the container. Herschel looks to be a modern version of the early 80's Esprit.

7: The North Face: It was announced that TNF has teamed-up with the Trust for Public Lands, Great Outdoors Colorado and the nonprofit Environmental Learning for Kids to put Denver's first outdoor climbing wall in its poorest community. Thank you.

8: Wool is binary: Either you love it or hate it, and that strong consumer bias has created two different apparel markets. First performance apparel broke into synthetic vs. wool-based collections and now casual apparel is following suit. Chill Angel's Merino pajamas is a good example of outdoor sensibility invading a softer consumer market.

9: Big fish: Stand-alone booths from Sony and Fuji signify that our little campout has attracted the attention of much larger players – with eyes on a future of the broader casual consumer market within the trajectory of the current outdoor industry.

10: Carhartt gets on Colorado's coattails: You know you're the hot brand when Carhartt lugs their sewing machines all the way from Tennessee to sew your logo on ditty bags they sell for charity.