New Textile Show Fit for an Outdoor Crowd
The Functional Fabric Fair, powered by Performance Days, launched in Portland, Oregon last week and from the get go the show felt right at home in this outdoor innovation hub. Attendees and exhibitors alike gave the event two thumbs up for its overall high-quality and defining features: excellent fabric trend presentation, archival display of influential outdoor apparel design, and sessions on material technologies and industry trends that lived up to the billing of "Expert Talks."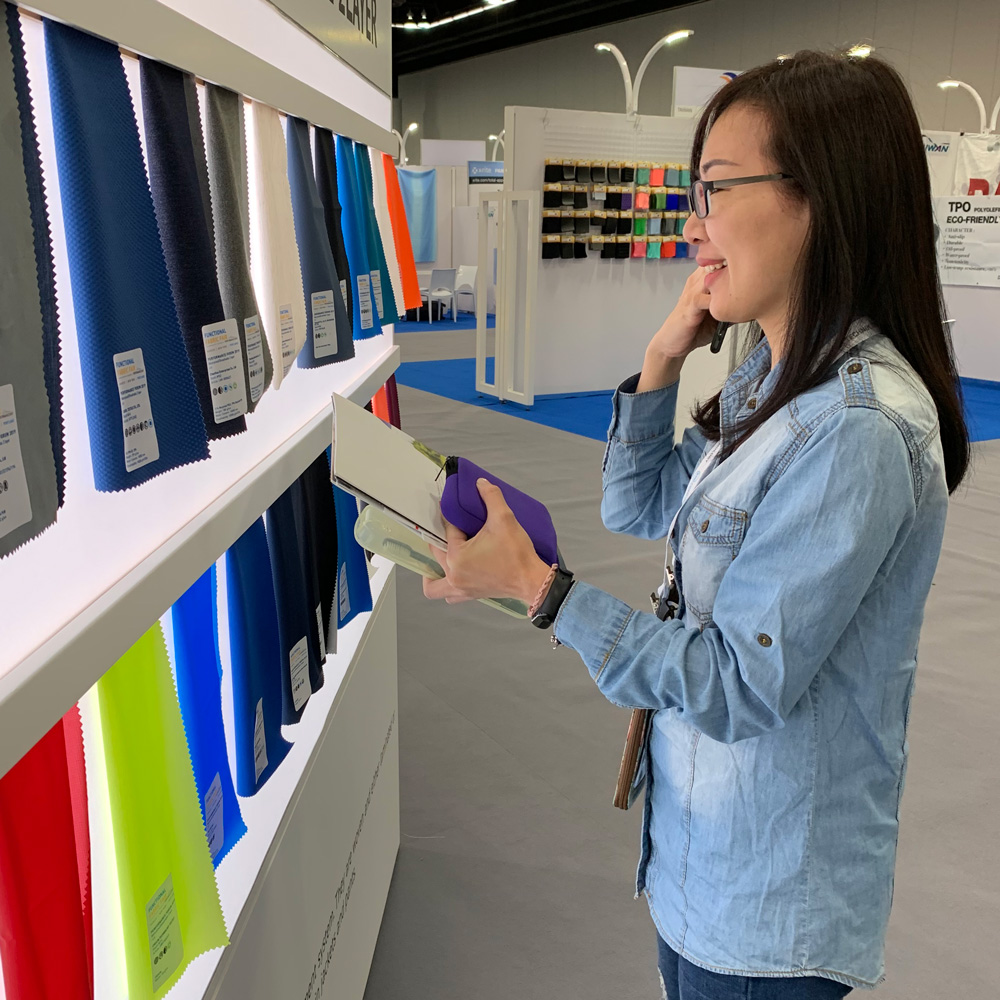 "What's nice about having a show in Portland specifically, and the Northwest in general, is that it is a hot bed of outdoor product development," commented Polartec's Tommy Belmont. "We've had very productive conversations here and look forward to positive end results."
Polartec was one of the 140 exhibitors that filled the hall. Other U.S. firms included Concept III, Cordura, Burlington, 3M and Hornwood, among several others, along with textile suppliers from Europe, Asia and South America. The two-day Fair attracted 1100+ attendees to the Portland Convention Center, according to show organizer Reed Expositions.

"Overall, the show was very good," said Beth Reece of Reece Designs, based in Boulder, Colorado. "The size made it feel more personal and meetings with suppliers were more meaningful compared to bigger shows can that be overwhelming to shop."
Reece, along with other designers, liked the Performance Forum. Consistent with a model established by Performance Days in Munich, the Forum is a juried selection of the best of the best fabric offerings for the season ahead. Displays offer detailed information about fabrics ranging from baselayer to outerwear. "This is one of the best fabric trend presentation I've seen," said Portland-based designer Gia Whitney Stanfill.
When it comes to technology trends, new approaches to sustainability are key for Winter 21/22. However, aesthetics continue to play an important role, too, with texture, softness and color areas of interest. "And of course we have some nice flannel on display," said Alexa Dehmel, who oversees the Performance Forum. "Because as we know, its all about the flannel shirt in Portland."

In 2020, the Functional Fabric Fair, Portland will be held November 18-19th.
Up next: Functional Fabric Fair, New York on July 20-21, 2020.