It's Show Time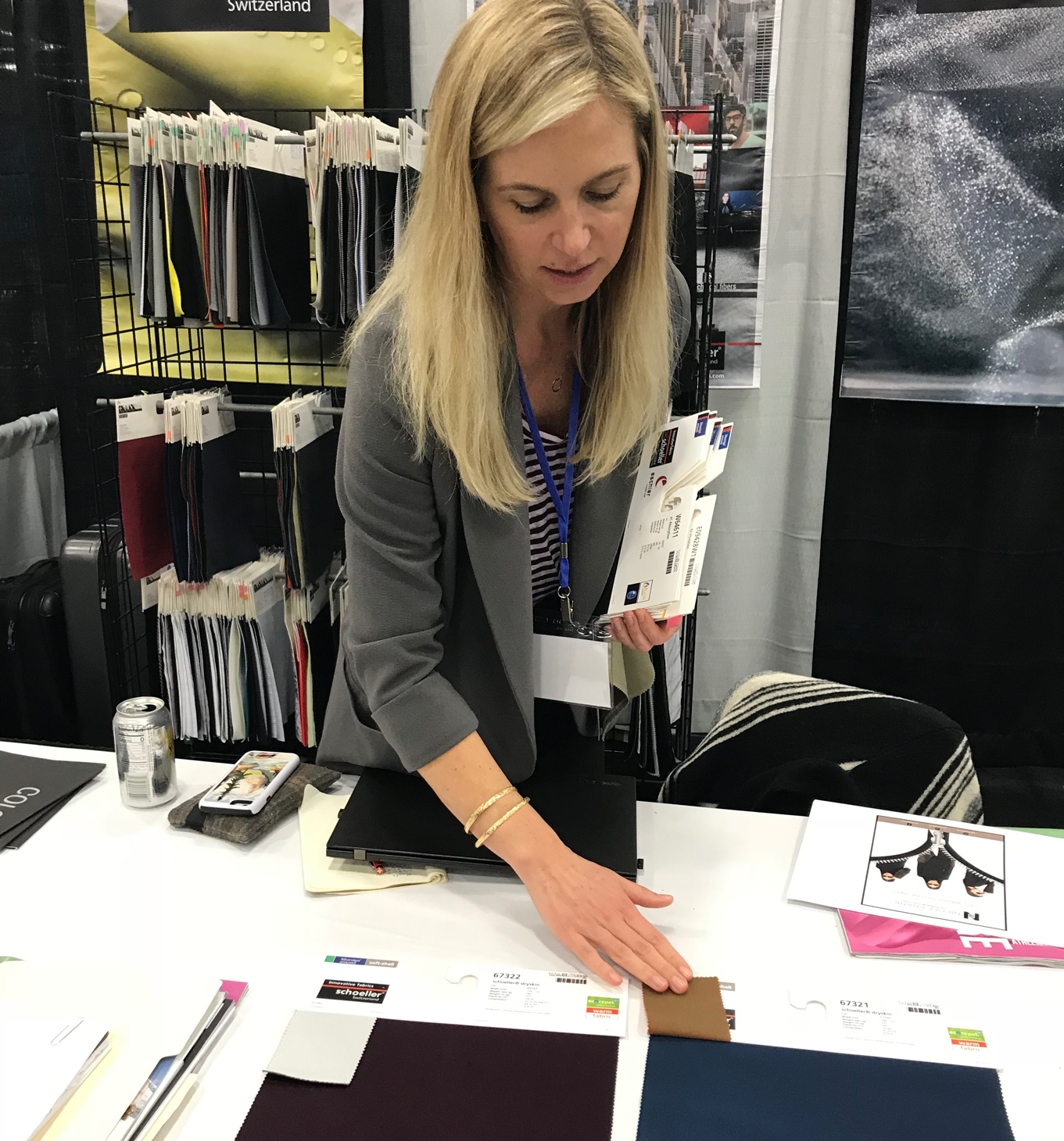 New forums and showcases were introduced at both the Northeast and Northwest Materials Shows as the latter celebrated its 25th anniversary. New dates also launched. This year the Northeast Show was held January 30 -31, and proceeded its sister event due to Chinese New Year and to accommodate both vendors and exhibitors. "About 60 percent of our suppliers/exhibitors are from Asia, and we didn't want to encroach on their family time and holiday," confirmed Show organizer Hisham Muhareb, who noted that first day attendance at The Aleppo Shriners Auditorium in Wilmington, MA was impacted by a snowstorm.

Weather was not an issue across the country where the NW Materials Show, held February 7-8 in Portland, OR buzzed with 300 exhibitors and upward of 800 attendees. This year, MADE @ The NW Materials Show, an area dedicated to Materials and Design Experience, brought together designers, creatives, and services, complementing the materials brands.

Also new, trend agency PeclersParis added forecasting to the onsite mix, spurring conversation with its seminar on socio-cultural trends and creative concepts. For brands at the NW Materials Show like Schoeller Textil and Nilit, the push toward apparel materials at the show is positive. "It's an ideal opportunity to explore ideas and collections," said Fawn Knadler, western regional sales manager, Schoeller Textil USA. "Trend forecasting is huge, and it will be interesting to see what happens in the future with having Peclars onsite."

The unique focus of the Materials Show allows brands to have meaningful conversations in meetings and appointments, and many vendors drive home the importance of the event for networking, follow-up and discovery. "There are a lot more young professionals in attendance," said Alex Cox, sales engineer, Rogers Corporation. "It's the next generation of the industry, and it's great to get face time with them and established customers."
Nilit's New White Diamond Fabric
Nilit exec Molly Kremidas explains what makes the new White Diamond fabric sparkle.
Driving Comfort & Performance
Sheehan Sales' new etc MD takes its popular etc. anti-friction material and adds a multi-directional stretch for flexibility against the skin. Poron's new cost-conscious Embrace allows footwear to forgo a sock liner. The memory foam material, most likely to be found in lifestyle and after-sport styles, won't pack out, resulting in maximum comfort and longevity. Texon Vogue washable paper now carries an FSC accreditation, ensuring the product is sourced from responsibly managed forests. New for Texon, its Texon Glacier insulation helps footwear retain heat and block cold. MatMarket rolled out PLEX, a 3-layer foam package, produced in Vietnam and China for faster lead times and greater customization from a variety of mills. The company intends to introduce a Plex lifestyle range for 2020. FayTex debuted Dri-Lex Energy, a performance fabric containing nylon yarn that produces Far Infrared Emissions (FIR), for both footwear and apparel in 2019, said to improve blood circulation, support regeneration, and may improve muscle recovery after exercising.
Into the Future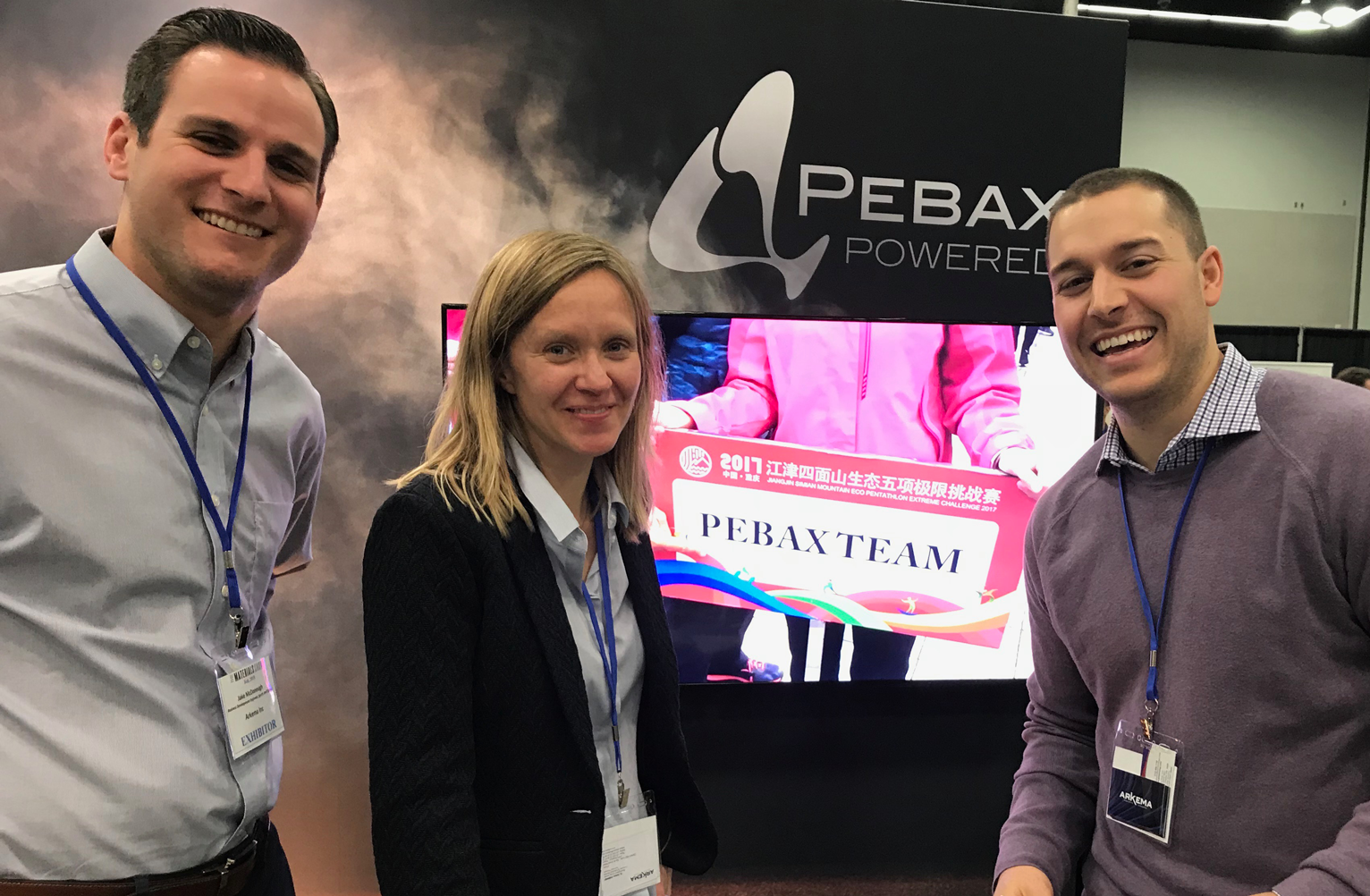 In the Fall, Lubrizol announced its partnership with HP's Open Materials and Applications Platform to accelerate its Estane Engineered Polymers in 3D Printing. At the NW Materials Show, attendees were able to see and touch components up close. Lubrizol is currently in the proprietary testing phase, looking at longevity and performance, seeing how these 3D components can provide different functionality. "3D printing is becoming more and more important," said Gert-Jan Nijhuis, director global strategic marketing of engineered materials, Lubrizol. "Right now we're not replacing the molded process, but the future could open doors to local manufacturing and very personalized parts."  …. Arkema, known for its lightweight technical polymers, hopes to make Pebax a household name. The company is launching its consumer-facing brand, aiming to become a sought-after technical element for athletes wanting lightweight, high-energy return and unsurpassed durability. "Consumers are becoming more and more educated in regard to what's in their products, and are seeking out specific technologies," said Ryan Zakszeski, global communications manager, Arkema. "We want to be able to communicate what's inside to the athlete."
New & Notable
Dow, touting a "larger toolbox" following its merger with DuPont, including its ability to provide adhesives and coatings for uppers, has its Infuse athletic midsole foam being used in Under Armour's new HOVR running shoe models. Ortholite introduced Eco Hybrid, a foam made from recycled scraps that creates a cooler, drier environment inside footwear. Sympatex expands on its line of recycled textiles, looking to offer recycled cotton or wool face fabrics to meet customer demand. Nilit's Sensil collection unveiled new colors, combinations, and patterns in fine through to high denier weaves with luscious handfeel and uncompromised movement.  In addition to new face fabrics with better hand feel and flex in its DVstorm, DValpine, and DVexpedition lines, eVent's new one-piece upper bootie eliminates the need for paneling.